Hiiiii everyone! So a couple of months ago when I had long ago given up hope of ever reading again about the Beautiful (series) characters I found that we will have TWO more books of this series next year *happy dance*
So this morning when I woke up I saw for the first time the cover of the first of the two books called Beautiful Beloved (comes out February 2nd 2015) and I wanted to share it with all of you.
Isn't it absolutely beautiful? Being honest I give Christina Lauren an A++++ on covers, they always choose simple ones that portray clearly what the book is about. So yeah, in this one Max and Sara (oh, how I missed them) are new parents and have a bit of trouble adjusting their sex life to the baby or at least that's what they let us see in the EXCERPT that is in their web page so run to christinalaurenbooks.com now so you can read it and reconnect with the characters.
The second book is expected for April 2015 and its name is Beautiful Secret.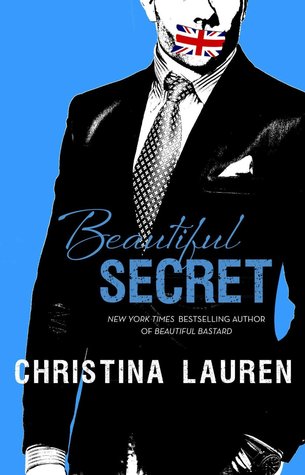 This is the cover of the book, and the Union Jack on the mouth is beacuse the book is about Niall, Max's brother an although we haven't met him yet I'm sure I'm gonna love him, I mean, he is english after all.
Plus, the emotion doesn't end up there beacause this is the book where the Beautiful series meets Wild Seasons. WHAAAAAAT? I really don't know why lately authors do this things to me, is it a new fashion to cross two of their series and that way kill all their fans? I swear they do it on purpose.
So with this news I leave you but we will be back soon with some more reviews xx