New month, new books! Do you also have trouble keeping up with when which book comes out? We know the feeling… That's why we will post an overview every month of the books on our tbr lists that come out in that month. Which book are you most excited for this month? 
March 3rd:
The Winner's Crime by Marie Rutkoski
Book two of the dazzling Winner's Trilogy is a fight to the death as Kestrel risks betrayal of country for love. The engagement of Lady Kestrel to Valoria's crown prince means one celebration after another. But to Kestrel it means living in a cage of her own making. As the wedding approaches, she aches to tell Arin the truth about her engagement…if she could only trust him. (more)
Boy Toy Chronicles: Volume One (Toy Boy Chronicles #1) by Jay McLean
"So…I came up with a plan. I sat the brothers down and gave them my speech; we'd become male escorts. The house was split. The single dudes thought it was great. The guys with the steady girlfriends told the single dudes they were insane. I promised them all we could make it work without hurting anybody. But we had to be smart about it. We had to keep it off campus. (more)
Becoming Rain (Burying Water #2) by K.A. Tucker
Luke Boone doesn't know exactly what his uncle Rust is involved in but he wants in on it-the cars, the money, the women. And it looks like he's finally getting his wish. When Rust hands him the managerial keys to the garage, they come with a second set-one that opens up the door to tons of cash and opportunity. (more)
March 10th: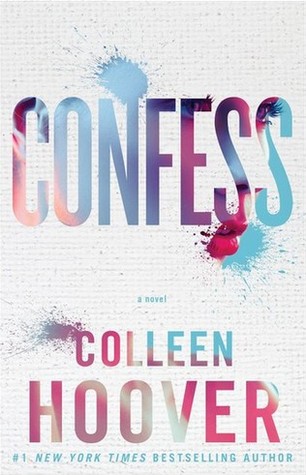 Confess by Colleen Hoover
Auburn Reed has her entire life mapped out. Her goals are in sight and there's no room for mistakes. But when she walks into a Dallas art studio in search of a job, she doesn't expect to find a deep attraction to the enigmatic artist who works there, Owen Gentry. (more).
 Vanishing Girls by Lauren Oliver
Dara and Nick used to be inseparable, but that was before the accident that left Dara's beautiful face scarred and the two sisters totally estranged. When Dara vanishes on her birthday, Nick thinks Dara is just playing around. But another girl, nine-year-old Madeline Snow, has vanished, too, and Nick becomes increasingly convinced that the two disappearances are linked. (more)
March 17th:
The Lost Herondale (Tales from the Shadowhunter Academy #2) by Cassandra Clare
Simon learns the worst crime a Shadowhunter can commit: desertion of their comrades. In the early nineteenth century, Tobias Herondale abandoned his fellow Shadowhunters in the heat of battle and left them to die. His life was forfeit, but Tobias never returned, and the Clave claimed his wife's life in exchange for Tobias's (more).
The Wrong Side of Right by Jenn Marie Thorne
Kate Quinn's mom died last year, leaving Kate parentless and reeling. So when the unexpected shows up in her living room, Kate must confront another reality she never thought possible—or thought of at all. Kate does have a father. He's a powerful politician. And he's running for U.S. President.  Suddenly, Kate's moving in with a family she never knew she had, joining a campaign in support of a man she hardly knows, and falling for a rebellious boy who may not have the purest motives. (more)
Hold Me Closer: The Tiny Cooper Story by David Levithan
It's Tiny Cooper's turn in the spotlight in this companion novel to New York Times bestseller Will Grayson, Will Grayson. Jazz hands at the ready! Tiny Cooper ("the world's largest person who is also really, really gay") stole readers' hearts when he was introduced to the world in the New York Times bestselling book Will Grayson, Will Grayson,co-authored by John Green and David Levithan. (more)
March 24th: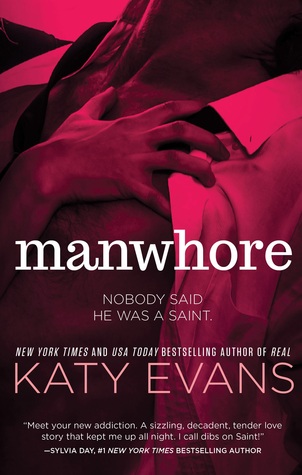 Manwhore by Katy Evans
This is the story I've been waiting for all my life, and its name is Malcolm Kyle Preston Logan Saint. Don't be fooled by that last name though. There's nothing holy about the man except the hell his parties raise. The hottest entrepreneur Chicago has ever known, he's a man's man with too much money to spend and too many women vying for his attention. (more).
Liars, Inc. by Paula Stokes
Max Cantrell has never been a big fan of the truth, so when the opportunity arises to sell forged permission slips and cover stories to his classmates, it sounds like a good way to make a little money and liven up a boring senior year. With the help of his friends Preston and Parvati, Max starts Liars, Inc. Suddenly everybody needs something and the cash starts pouring in. Who knew lying could be so lucrative? (more)
March 31st:
 Fall With Me (Wait For You #4) by J. Lynn
Jennifer L. Armentrout, New York Times bestselling author of the Wait for You series, delivers a new novel of first love, second chances, and scorching chemistry between an artistic bartender and the tough, sexy cop who's determined to win her Roxy's loved Reece Anders since she was fifteen, so when the straitlaced cop finally surrendered to a steamy encounter years later, Roxy hoped he'd fall for her, too (more).
The Wicked Will Rise (Doroty Must Die #2) by Danielle Paige
To make Oz a free land again, Amy Gumm was given a mission: remove the Tin Woodman's heart, steal the Scarecrow's brain, take the Lion's courage, and then Dorothy must die….
But Dorothy still lives (more).
Where Sea Meets Sky by Karina Halle
Joshua Miles has spent his early twenties spinning his wheels. Working dead-end jobs and living at home has left him exhausted and uninspired, with little energy to pursue his passion for graphic art. Until he meets Gemma Henare, a vivacious out-of-towner from New Zealand. What begins as a one-night stand soon becomes a turning point for Josh. He can't get Gemma out of his head, even after she has left for home, and finds himself throwing caution to the wind for the first time in his life. (more)