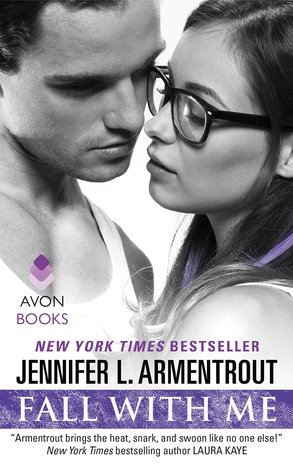 Summary:
Eleven months ago, bartender and weird-shirt-wearing extraordinaire Roxy and Officer Reece Anders had a one night stand. Well, kind of. She's been in love with him since she was fifteen, and he wishes that night they shared never happened. She's sworn him off forever, but the past and future collide, forcing her to rely on the one man who broke her heart not once, but twice.
Her best friend since birth has been in a long-term care facility since he became a victim of a hate crime years ago, and the person who put him in there is out of prison and wanting to make amends with him and Roxy. She's not sure she has room for forgiveness in her and when she begins to receive frightening messages and is on the receiving end of escalating violence, she thinks she knows who is to blame. The man who already destroyed one life already.
But Reece isn't convinced. The threats are too personal, and even if Roxy doesn't believe him, he's not willing to let anyone hurt her. Including himself. He's already messed up more than once when it comes to Roxy and he's not going to let history repeat itself. 
Review:
Well, I finished this book about a couple of weeks ago but it is today that I get around to writing a review because I wasn't sure how I was going to approach it.
The story revolves around Roxy and Reece, as you may have noticed and how after a misunderstanding (that is solved at the beginning of the book) they stopped talking. The book itself follows the J. Lynn fashion with a cute and somewhat imperfect female character and a hot and loving male character who fall in love with each other but there's something that always comes between them (in this case a secret) while a dark event is taking place that only gets solved at the end.
"Your soul is all rainbows and puppy dogtails, babe."

I snorted. "My soul is deep and dark and full of other infinite meaningless things."
I was happy that this book didn't contain a break up because of some misunderstanding but instead both character decided to fight against what was coming together because that way they were stronger. I also reckon that this book gets deeper into sentiments like grief and forgiveness, specially in the story involving Charlie and Henry. I think that aspect of the book was very well developed.
Overall, Fall with Me, is a cute love story between to broken souls that are looking for a way to mend themselves and get over the events that happened in their pasts. If you enjoyed other J. Lynn books I do recommend this one.
"I told you we never say goodbye. We kiss instead. Hell, we can say anything to each other, but not goodbye."
Happy reading!