New month, new books! Do you also have trouble keeping up with when which book comes out? We know the feeling… That's why we will post an overview every month of the books on our tbr lists that come out in that month. Which book are you most excited for this month? 
June 2nd
Joyride by Anna Banks
A popular guy and a shy girl with a secret become unlikely accomplices for midnight pranking, and are soon in over their heads—with the law and with each other—in this sparkling standalone from NYT-bestselling author Anna Banks (more).
The Summer of Chasing Mermaids by Sarah Ockler
The youngest of six talented sisters, Elyse d'Abreau was destined for stardom—until a boating accident took everything from her. Now, the most beautiful singer in Tobago can't sing. She can't even speak. (more)
Charlie, Presumed Dead by Anna Heltzel 
In Paris, family and friends gather to mourn the tragic passing of Charlie Price—young, handsome, charming, a world-traveler—who is presumed dead after an explosion. Authorities find only a bloodied jacket, ID'd as Charlie's. (more)
The Devil You Know by Trish Doller
Eighteen-year-old Arcadia wants adventure. Living in a tiny Florida town with her dad and four-year-old brother, Cadie spends most of her time working, going to school, and taking care of her family. So when she meets two handsome cousins at a campfire party, she finally has a chance for fun. (more)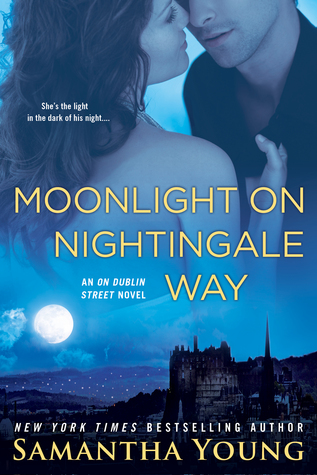 Moonlight on Nightingale Way (On Dublin Street #6) by Samantha Young
Logan spent two years paying for the mistakes he made. Now, he's ready to start over. He has a great apartment, a good job, and plenty of women to distract him from his past. And one woman who is driving him to distraction…(more)
Sweet Ache (Driven #6) by K. Bromberg
Hawkin Play, the bad boy rock star with a good guy heart, has lived a lifetime of cleaning up after his twin brother's mistakes. Hunter's most recent screw-up could land Hawke in jail and risk the band's future. Hawke agrees to guest lecture at a local college to stay in the judge's good graces—and a bet with his bandmate to seduce his sexy teaching assistant is icing on the cake. (more)
June 9th
Delicate Monsters by Stephanie Kuehn
When nearly killing a classmate gets seventeen-year-old Sadie Su kicked out of her third boarding school in four years, she returns to her family's California vineyard estate. Here, she's meant to stay out of trouble. Here, she's meant to do a lot of things. But it's hard. She's bored. And when Sadie's bored, the only thing she likes is trouble. (more)
Amber Smoke by Kristin Cast
There is a world that runs parallel to our own, a world in which the souls of the damned are caged, where they are looked over by the Furies, and where they spend eternity in torment, mirroring the devastation and mayhem they created when alive.Someone has opened the cage. (more)
June 15th
 The Song of David by Amy Harmon
She said I was like a song. Her favorite song. A song isn't something you can see. It's something you feel, something you move to, something that disappears after the last note is played.
I won my first fight when I was eleven years old, and I've been throwing punches ever since. Fighting is the purest, truest, most elemental thing there is. (more)
June 16th
The Evil We Love (Tales of the Shadowhunter Academy #5) by Cassandra Clare
The story of Valentine's Circle at the Shadowhunter Academy.
Scorched (Frigid #2) by Jennifer Armentrout
Sometimes life leaves a mark…
Most days, Andrea doesn't know whether she wants to kiss Tanner or punch him in the gut. He is seriously hot, with legit bedroom eyes and that firefighter body of his, but he's a major player, and they can't get along for more than a handful of minutes. Until now.(more)
June 23rd
Emmy & Oliver by Robin Benway
Emmy's best friend, Oliver, reappears after being kidnapped by his father ten years ago. Emmy hopes to pick up their relationship right where it left off. Are they destined to be together? Or has fate irreparably driven them apart (more)?
Dream of You (Wait for You 4.5) by Jennifer Armentrout
Abby Erickson isn't looking for a one-night stand, a relationship, or anything that involves any one-on-one time, but when she witnesses a shocking crime, she's thrust into the hands of the sexiest man she's ever seen – Colton Anders. His job is to protect her, but with every look, every touch, and every simmering kiss, she's in danger of not only losing her life but her heart also.
June 30th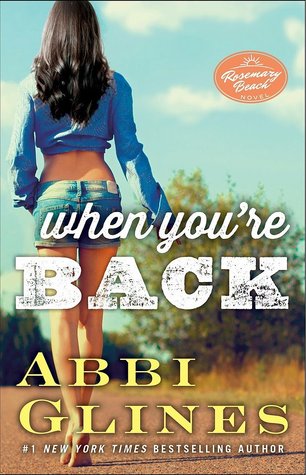 When You're Back (Rosemary Beach #12) by Jennifer Armentrout
The future is bright for Reese Ellis. She has Mase Colt-Manning, the man of her dreams, and a family she didn't know existed until her long-lost father arrived on her doorstep in Rosemary Beach. After growing up with a cruel mother and abusive stepfather, Reese is eager to get to know the caring and charming man who wants to be a part of her life. Everything is finally falling into place.(more)