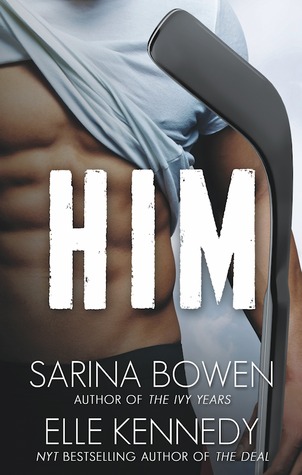 Summary:
They don't play for the same team. Or do they?
Jamie Canning has never been able to figure out how he lost his closest friend. Four years ago, his tattooed, wise-cracking, rule-breaking roommate cut him off without an explanation. So what if things got a little weird on the last night of hockey camp the summer they were eighteen? It was just a little drunken foolishness. Nobody died.
Ryan Wesley's biggest regret is coaxing his very straight friend into a bet that pushed the boundaries of their relationship. Now, with their college teams set to face off at the national championship, he'll finally get a chance to apologize. But all it takes is one look at his longtime crush, and the ache is stronger than ever.
Jamie has waited a long time for answers, but walks away with only more questions—can one night of sex ruin a friendship? If not, how about six more weeks of it? When Wesley turns up to coach alongside Jamie for one more hot summer at camp, Jamie has a few things to discover about his old friend…and a big one to learn about himself.
———————————-
Review:
**4 SEXY HOCKEY STARS**
"My weakness is him."
I added this book to my TBR pile without reading the description because I love the authors. So imagine my surprise when I realized it's M/M romance. It is like opening a gift box and finding Chris Evans inside. FREAKIN' AWESOME!
I admit I am new to M/M. I've read only about four books now in this genre but I usually fell head over heels with the characters and this one was no exception! I am so HAPPY that I decided to read it!
Him is the story of Ryan 'Wes' Wesley and Jamie Canning who have been best friends since they were 13. They formed their friendship attending a hockey camp in Lake Placid every summer. That is until a drunken bet made one night changed everything that caused them to part ways. Fast-forward to four years later, both of their college hockey teams are in the Frozen Four tournament and the two come face to face once again.
It was hard not to fall in love with both of the characters. Wes is sexy, tattooed, troublemaker, who doesn't do commitments. Words to describe Ryan Wesley: captivating, complex, relentless, strong… vulnerable.
"I've always felt a little more alive when he's around. Life is just a little brighter, a little louder wherever Wes is." 
Jamie Canning is the straight one, or is he? He is easy-going, thoughtful, giving, loyal, and honest.
"This guy…goddamn it, this guy. I've never wanted anyone the way I want Canning. The way I crave Canning."
Plus, both of them are kick-ass hockey players! SCORE!
The build-up and exploration between Wes and Jamie was addicting. Wes wanting more. Jamie discovering himself and learning all of the different things he could feel and experience with Wes. And when it finally happened
TWO WORDS:
FUCKING
HOT!!!
This story is as very much filled with off-the-charts sexual steam, but it is also a story of self-exploration, acceptance and best friends falling for each other. It was hot, sincere, and intimate.
This was me when I finished it:
The charismatic and memorable characters, the simplicity, the honesty, the perfect combination of sweet and sexy, this compelling romance was such an enjoyable read!