New month, new books! Do you also have trouble keeping up with when which book comes out? We know the feeling.. That's why we will post an overview every month of the books that come out in that month. Which book are you most excited for this month? 
Sep 1st:
Queen of Shadows (Throne of Glass #4) by Sarah J. Maas
Everyone Celaena Sardothien loves has been taken from her. But she's at last returned to the empire—for vengeance, to rescue her once-glorious kingdom, and to confront the shadows of her past . . .
She will fight for her cousin, a warrior prepared to die just to see her again. She will fight for her friend, a young man trapped in an unspeakable prison. And she will fight for her people, enslaved to a brutal king and awaiting their lost queen's triumphant return. (more)
Queen Song (Red Queen #0.5) by Victoria Aveyard
Queen Coriane, first wife of King Tiberias, keeps a secret diary—how else can she ensure that no one at the palace will use her thoughts against her? Coriane recounts her heady courtship with the crown prince, the birth of a new prince, Cal, and the potentially deadly challenges that lay ahead for her in royal life. (more)
Everything, Everything by Nicola Yoon
My disease is as rare as it is famous. Basically, I'm allergic to the world. I don't leave my house, have not left my house in seventeen years. The only people I ever see are my mom and my nurse, Carla.
But then one day, a moving truck arrives next door. I look out my window, and I see him. (more)
The Copper Gauntlet (Magisterium #2) by Cassandra Clare and Holly Black
Callum Hunt's summer break isn't like other kids'. His closest companion is a Chaos-ridden wolf, Havoc. His father suspects him of being secretly evil. And, of course, most kids aren't heading back to the magical world of the Magisterium in the fall. It's not easy for Call . . . and it gets even harder after he checks out his basement and discovers that his dad might be trying to destroy both him and Havoc. (more)
The Fate of Ten (Lorien Legacies #6) by Pittacus Lore
The sixth book in the thrilling, action-packed, New York Times bestselling I Am Number Four series! For years the Garde have fought the Mogadorians in secret. Now all of that has changed. The invasion has begun. If the Garde can't find a way to stop the Mogs, humanity will suffer the same fate as the Lorien: annihilation (more).

Hello, Goodbye, and Everything in Between by Jennifer E. Smith
On the night before they leave for college, Clare and Aidan only have one thing left to do: figure out whether they should stay together or break up. Over the course of twelve hours, they'll retrace the steps of their relationship, trying to find something in their past that might help them decide what their future should be. (more)
Sep 7th: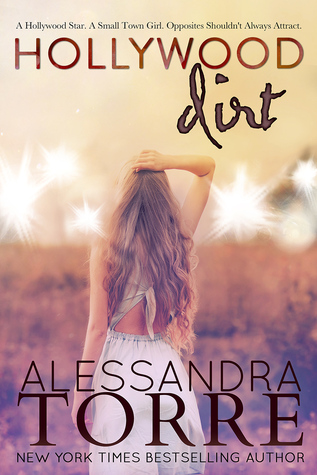 Hollywood Dirt by Alessandra Torre
Cole Masten. Abandoned by his superstar wife, Hollywood's Perfect Husband is now Hollywood's Sexiest Bachelor: partying hard and screwing even harder. Watch out Los Angeles, there's a new bad boy in town.
Summer Jenkins. That's me, a small town girl stuck in Quincy, Georgia. I cook some mean chicken and dumplins, can bluff a grown man out of his savings in poker, and was v (more)
Sep 8th:
Sweet Temptation (The Sweet Trilogy #4) by Wendy Higgins
Bad boy Kaidan Rowe has never wanted for anything—money, popularity, musical talent…hot girls—but seducing them is part of his duty as a Nephilim, slave to the demon Dukes. As the son of the Duke of Lust, Kaidan has learned his father's ways, becoming a master of passion, a manipulator of chemistry. Disobeying his father would mean certain death. Thankfully for Kaidan, he's good at his job. And he enjoys it. (more)
Ryker (Cold Fury Hockey #4) by Sawyer Bennett
The stakes have never been higher for Carolina Cold Fury goalie Ryker Evans. With his contract running out, he's got a year left to prove he's still at the top of his game. And since his wife left him, Ryker has been balancing life as a pro-hockey star and a single parent to two daughters. (more)
Sep 10th:

 Paper Hearts (Hearts #2) by Claire Contreras
I lost her. No, I didn't lose her. I threw her away. She was my best friend.
I was never supposed to fall in love with her. I was careless.
She was heartbroken.
I was doing fine until she came back into my life and reminded me what love was supposed to feel like. (more)
Sep 15th:
 Dark Wild Night (Wild Season #3) by Christina Lauren
What happens in Vegas, stays in Vegas.
But what didn't happen in Vegas seems to follow them everywhere.
Lola and Oliver like to congratulate themselves on having the good sense to not consummate their drunken Las Vegas wedding. If they'd doubled-down on that mistake, their Just Friends situation might not be half as great as it is now. (more)
Sept 22nd:
Library of Souls (Miss Peregrine's Peculiar Children #3) by Ransom Riggs
Time is running out for the Peculiar Children. With a dangerous madman on the loose and their beloved Miss Peregrine still in danger, Jacob Portman and Emma Bloom are forced to stage the most daring of rescue missions. They'll travel through a war-torn landscape, meet new allies, and face greater dangers than ever (more).
Sep 29th:
After You (Me Before You #2) by Jojo Moyes
How do you move on after losing the person you loved? How do you build a life worth living?
Louisa Clark is no longer just an ordinary girl living an ordinary life. After the transformative six months spent with Will Traynor, she is struggling without him. When an extraordinary accident forces Lou to return home to her family, she can't help but feel she's right back where she started. (more)
 Six of Crows (Six of Crows #1) by Leigh Bardugo
Ketterdam: a bustling hub of international trade where anything can be had for the right price—and no one knows that better than criminal prodigy Kaz Brekker. Kaz is offered a chance at a deadly heist that could make him rich beyond his wildest dreams. But he can't pull it off alone… (more)
 Forever with You (Wait for You #5) by Jennifer L. Armentrout
Some things you just believe in, even if you've never experienced them. For Stephanie, that list includes love. It's out there. Somewhere. Eventually. Meanwhile she's got her job at the mixed martial arts training center and hot flings with gorgeous, temporary guys like Nick. Then a secret brings them closer, opening Steph's eyes to a future she never knew she wanted—until tragedy rips it away. (more)