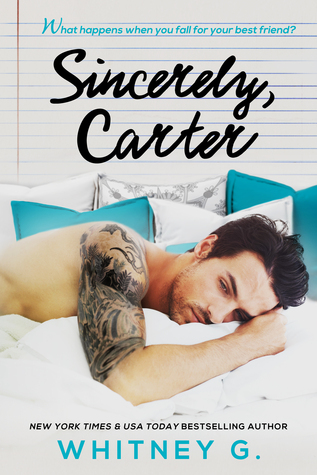 Summary:
Just friends.
We're just friends.
No, really. She's just my best friend…
Arizona Turner has been my best friend since fourth grade, even when we "hated" each other. We've been there for one another through first kisses, first "times," and we've been each other's constant when good relationships turned bad. (We even went to colleges that were minutes away from each other…)
Throughout the years, and despite what anyone says, we've never crossed the line.
Never thought about it.
Never wanted to.
Until one night changed everything.
At least, it should've …
Just friends.
We're just friends.
I'm only saying this until I figure out if she's still "just" my best friend…
Review:
***5 SWEET, FUNNY AND SEXY STARS***
"Some people come into your life for a reason, some a season, and some a lifetime." 
Wow just wow.
I was absolutely blown away by how much I ended up loving this book. Hands down one of the best books with friends-to-lovers trope I've ever read! It has good fun times mixed with sexy moments and then the Feels oh the Feels! (And can I just say how much I loved the cover? It's so pretty!)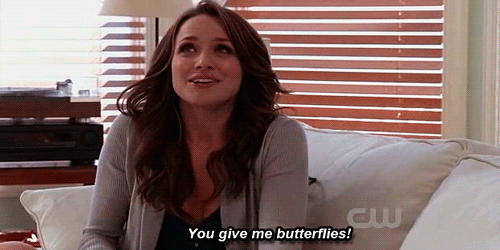 Arizona and Carter have been best friends since 5th 4th grade. Much to everyone's bafflement, they have never been sexually attracted to each other. Never considered crossing the line. That is what I loved about this book, no harbored feelings or whatsoever. Readers get to really feel their bond and know the characters without the drama of romantic love. I just adored their friendship so much! It was so believable, solid, honest and just completely perfect.  And the build up to their attraction was so well done. When it finally happened, oh boy was it steamy *fans self*.
The genuine friendship, the gradual love they shared, the sex but mostly the writing and how abundantly clear that these two characters cared for each other was amazing!
Honestly, it has been weeks since I've read it but I still get giddy thinking about it. I don't care if that makes me sound like a crazed reader. But I just totally enjoyed the characters, the witty dialogues, the super cute and funny parts (especially, the flashbacks from their childhood, the notes and emails i just asdfjsfa) and the writing style. I was so engrossed with their story that I feel like breaking out into a song and hugging everyone that dares to talk to me when I was reading it. There were butterflies in my stomach and it seems like I have a permanent goofy grin on my face it was ridiculous. There were maybe some flaws but Sincerely, Carter was overall a feel good read. I LOVED, LOVED, LOVED IT!!!

I highly recommend this book! Just writing this review makes me want to read it again!
"You're more than 'just' my best friend, and I never want to be 'just friends' again. Sincerely (in love with you) Carter"
Sincerely,