New month, new books! Do you also have trouble keeping up with when which book comes out? We know the feeling.. That's why we will post an overview every month of the books that come out in that month. Which book are you most excited for this month? 
Oct 5th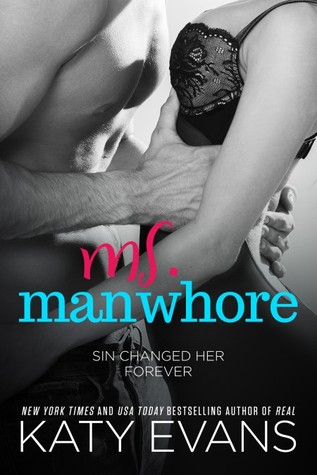 Ms. Manwhore (Manwhore #2.5) by Katy Evans
What lies ahead for Chicago's most envied couple, Malcolm Saint and Rachel Livingston?
Sparks flew between them in MANWHORE.
Separated by deception, the intensity and heat of their attraction turned up in MANWHORE +1.
Will Chicago's wealthiest and most notorious player finally settle down, or will one woman never be enough?
Find out in MS. MANWHORE, the ultimate conclusion to their electric, breathtaking story
Oct 6th
 Carry On by Rainbow Rowell
Rainbow Rowell continues to break boundaries with Carry On, an epic fantasy following the triumphs and heartaches of Simon and Baz from her beloved bestseller Fangirl.
Simon Snow just wants to relax and savor his last year at the Watford School of Magicks, but no one will let him. His girlfriend broke up with him, his best friend is a pest, and his mentor keeps trying to hide him away in the mountains where maybe he'll be safe. (more)
 Irresistibly Yours (Oxford #1) by Lauren Layne
Hotshot sports editor Cole Sharpe has been freelancing for Oxford for years, so when he hears about a staff position opening up, he figures he's got the inside track. Then his boss drops a bombshell: Cole has competition. Female competition, in the form of a fresh-faced tomboy who can hang with the dudes—and write circles aro(more)
 The Rose Society (The Young Elites #2) by Marie Lu
Once upon a time, a girl had a father, a prince, a society of friends. Then they betrayed her, and she destroyed them all.
Adelina Amouteru's heart has suffered at the hands of both family and friends, turning her down the bitter path of revenge. Now known and feared as the White Wolf, she and her sister flee Kenettra to find other Young Elites in the hopes of building her own army of allies. (more)
 The Sword of Summer (Magnus Chase and the Gods of Asgard #1) by Rick Riordan
Magnus Chase has always been a troubled kid. Since his mother's mysterious death, he's lived alone on the streets of Boston, surviving by his wits, keeping one step ahead of the police and the truant officers.
One day, he's tracked down by a man he's never met—a man his mother claimed was dangerous. The man tells him an impossible secret: Magnus is the son of a Norse god. (more)
Oct 13th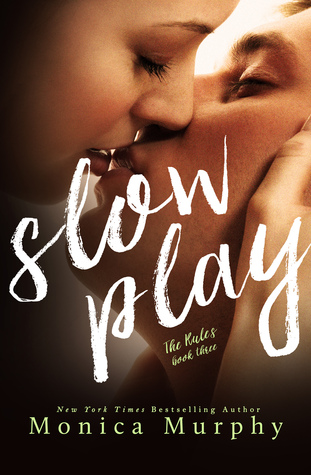 Slow Play (The Rules #4) by Monica Murphy
Newly broke girl Alexandria Asher just wants to live a normal life. After her parents are sent to prison on embezzlement charges, she enrolls in college under her mother's maiden name and tries her best to pretend she's someone else.
Tristan Prescott is everything Alex is trying to avoid. A seemingly egotistical, lazy, rich jerk, she dumps her beer on his head when he comes(more
Oct 18th

 Naked and Far from Home by J. P. Grider
Tia Mercury was a freshman in high school and had her first serious crush – on a senior who wouldn't touch her. At least not until she turned eighteen.
Clinton Daniels was not your everyday teenage boy, and because his tougher-than-nails father wouldn't let him forget it, Clinton became a loner. And learned to distrust everyone.
Until he met Tia. (more)
Oct 20th
 Born to Endless Night (Tales from the Shadowhunter Academy #9) by Cassandra Clare and Sarah Rees Brennan
Simon, like the rest of the Academy, is stunned when a navy-skinned warlock baby is found on the Academy steps. They hand the child over to guest lecturer Magnus Bane, who has to bring a child home… temporarily, of course… to his man! (more)
Nuts (Hudson Valley #1) by Alice Clayton 
After losing almost all of her clients in one fell swoop following an accident involving whipped cream, private chef to Hollywood's elite Roxie Callahan gets a call from her flighty mother, saying she's needed home in upstate New York to run the family diner. Once she's back in the Hudson Valley, local organic farmer Leo delivers Roxie a lovely bunch of walnuts, and soon sparks—and clothing—begin to fly. (more)
 Illuminae (The Illuminae Files #1) by Amie Kaufman and Jay Kristoff
This morning, Kady thought breaking up with Ezra was the hardest thing she'd have to do.
This afternoon, her planet was invaded.
The year is 2575, and two rival megacorporations are at war over a planet that's little more than an ice-covered speck at the edge of the universe. Too bad nobody thought to warn the people living on it. (more)
Oct 22nd
 Turbulence by Whitney Gracia Williams
Fuck me recklessly
Kiss me harder.
Take me again and again…
He and I met under a cloud of clichés:
Boy meets girl. Boy charms girl. Boy fucks girl.
Our story was supposed to end right after the orgasms, right after we went our separate ways.
But then we saw each other again…
And neither of us coul(more)
Oct 27th
 Surviving Ice (Burying Water #4) by K. A. Tucker
Ivy, a talented tattoo artist who spent the early part of her twenties on the move, is finally looking for a place to call home. She thinks she might have found it in San Francisco, but all that changes when she witnesses a terrible crime. She's ready to pack up her things yet again, when a random encounter with a stranger keeps her in the city, giving her reason to stay after all. (more)
Oct 28th
 Lux (The Nocte Trilogy #3) by Courtney Cole
LET THERE BE LIGHT.
My name is Calla Price and I'm broken.
My pieces are all around me, floating on the wind, even as I desperately try to grasp them.
Who is dead? Alive? Insane?
What is the truth?
I don't know.
I do know this: The darkness is stra(more)
Oct 30th
 Forbidden Flaws by Pepper Winters
She's forbidden.
Saffron Carlton is the darling of the big screen, starlet on the red carpet, and wife of mega producer Felix Carlton. Her life seems perfect with her overflowing bank balance, adoring fans, and luxury homes around the world. Everyone thinks they know her. But no one truly does.
He's flawed.
Raised in squalor, fed on violence and poverty(more)