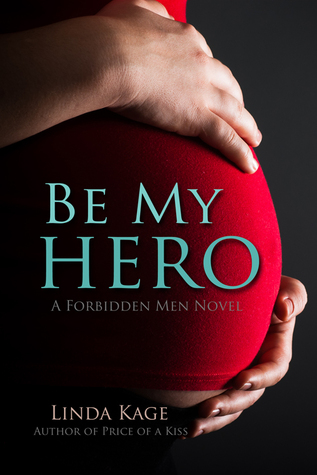 Summary:
Once upon a time, there was this pampered rich girl who was kind of full of herself. She really only cared about appearances and hiding all her dark, ugly secrets under the guise of an opinionated snob. But then Eva Mercer got pregnant, shot by a psycho, and kicked out of the only home she knew. Now she's broke, unemployed, and has to start anew with a newborn to raise. But how?
On the other side of town, sexy, tattooed orphan, Patrick Ryan, can't get a break. He's out on parole for defending the last damsel in distress while trying to help her support her child, but all he wants is to find his one true love. He knows this woman by scent, smile, and laugh, but he's never actually met her. He doesn't even know her name. He just knows she's the key to fixing everything.
One kind of hero can save you from physical harm. Another can rescue you from a different kind of doom. To reach their dreams, Eva and Pick can save each other. But first, they must open their hearts and learn how to trust.
Review:
**5 "TINKER BELL" STARS**


Be My Hero by Linda Kage is the third book in her Forbidden Men series. This is an author and series that I absolutely LOVE and this one didn't disappoint. Oh yeah! We get the LK signature swoon worthy MC and lovable FC, an emotional romance and a whole lot of hot and steamy. There is the true depth in the storyline that I have come to expect from this author. However, I was still surprised by how much it affected me! Don't get me wrong, the previous books were great that's why I immediately read this one but Be My Hero is definitely the best of the series. It was SWEET, SEXY, CAPTIVATING, MOVING and it will make you FEEL.
I gazed up into his eyes. "Then make me your all." His eyes heated. "You always were." Then he pushed inside me.
Ok I really want to talk about THE prologue because it was AMAZING. It was LOVINGLY MAGICAL (which I didn't expect at all but oh it turned out so gooood!). Yep, Ms. Kage was able to immediately enthrall me. The prologue was brief but it held a punch that makes me eager to know how the story will unfold. From the start, I already wanted to devour the whole story.
Basically it started off with a witch, who caught a young Pick trespassing her home, and she ended up showing him some 'glimpses'. He was able to see visions of what his future could be and it's a happy one. As an unwanted Foster kid, leaving in a dodgy world, this is future he never thought he could have. He "saw" his soulmate, his future family and also felt joy, peace and contentment. Hence, he spends the next ten years beating the odds of a rough upbringing, he strived to be worthy, holding out hope but at the same time uncertain for the dream life to come true.  So fast forward to the present, when his "vision" walks pregnant into the Forbidden bar where he works, he was shocked, elated and overwhelmed. It turns out the girl of his dreams (pun indented) is not what he foreseen to be.
What follows is a beautiful and tender romance between an unlikely but wonderful couple that I was easily absorbed into and completely lost myself in. The premise seems like it should be insta-love but Ms. Kage was able to execute it with finesse. The progression of the plot was so well-written.
Another thing I loved about Ms. Kage is her characters. Oh you have a sexy tattooed guy with unpleasant past? He must be broody, controlling and will act like a jerk but deep inside has a good heart. That's the stereotype. But, Ms. Kage always writes a complex character that is not flat and cliché. She knows how to keep true to each characters personality and every interaction between the main and even with the secondary ones flows effortlessly. Consequently, the dynamic among these characters that become a big group of friends feels so believable and endearing. I love it when they're all together! I absolutely adore each one of them!


Prick is definitely in one of my top-book-boyfriend list! He is a SEXY tattooed hunk of a man who is COMPASSIONATE, SWEET, LOYAL, LOVING, and STRONG. He really is such a good man I want to cry because I desperately want one! Why is he not real? Why does man like him seems so impossible to exist? *cries*


Eva is FEISTY, CARING and DEVOTED to the people she loves. Honestly, I didn't like her in Price of A Kiss because she was quite insensitive and rude towards Mason but just from the few pages she was introduced in this book, I finally understand why she acted that way and so I grew to loved her too. She has a good reason not to trust men and now that she is pregnant and the father is an asshole who left her, she is determined to stand on her own and be more responsible than before.
The development of Eva and Pick's relationship was so good. Their love for each other makes my heart swell and hurt. I felt like every emotion in this book is being punch right through my chest- it was overwhelming, intense and touching. I was rolling on my bed, clutching my chest, making sounds like a dying whale, squealing, swooning and crying. Yep. I cried, I laughed, I swooned, I hoped and I fell in love with their story. It was such an emotional read but still felt light and funny at the same time. I LOVED EVERY SINGLE PAGE OF IT! So if you haven't read this series yet then WTH DO IT NOW!!