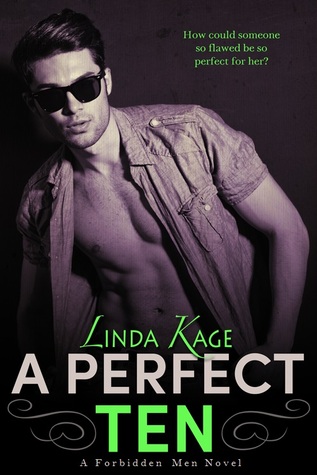 Summary:
Let your hair down, Caroline, they said. It'll be fun, they said.
I know I've closed myself off in a major way over the past year, ever since "the incident" where I messed up my life completely. It's past time I try to live again or just give up altogether. But this is quite possibly the craziest thing I've ever done. In a last ditch effort to invigorate myself, I'm standing outside Oren Tenning's bedroom, I just peeled off the sexiest pair of underwear I own, and my hand is already raised to knock. My brother would disown me for doing anything with his best friend, and he'd probably kill Oren. But if I play my cards right, no one will ever know about this. Not even Ten.
Maybe after tonight, I'll finally get over this stupid, irrational crush I hate having on the biggest jerk I've ever met. Or maybe I'll just end up falling for him even harder. Maybe I'll discover there's so much more to my crude, carefree hunk than meets the eye.
Review:
**5 "Lick you later, baby!" STARS**
First off, I want to say that…. I FUCKING LOVE THIS BOOK SO MUCH!
And Ten. OMG, Ten, how I love you! Caroline is such an endearing heroine too! I ABSOLUTELY ADORE THEM!

Whew ok, now that's out of my system– I can continue on with my review… what a fucking fantastic book! We had EVERYTHING all wrapped up in a beautiful story. There's an abundance of humor, a strong heroine and hero, a forbidden love, a friendship tested, a life changing incident and a heartbreaking twist! All of these pulled at every emotion in me!! But the greatest thing is that I never felt frustrated or annoyed when I was reading it. There was no drama caused by stupid behaviors between the H/H. It was great!
I didn't think it was possible for Linda Kage to at least match the awesomeness of Be My Hero. But I was strongly mistaken. Not only did I found Perfect Ten just as awesome as Be My Hero, I think Ten and Caroline made Pick and Eva a run for their money. I wouldn't be surprised anymore if the next one will surpass this (even though it seems impossible), because Linda Kage has proven that this series just gets better book after book. There's something about this author's writing that has the ability to immerse the reader in her story and that you'll end up devouring her books and loving it.
What I'm most excited about Perfect Ten however, was finally seeing more of Ten. When he appeared in To Professor, with Love, I just saw him as this typical big mouthed manwhore. But as the series progress, especially in With Every Heartbeat , we truly get to see the heart beneath this persona. The way Linda Kage built him up was amazing.
"So, this is my Pathetic Loser's confession: I am Oren Tenning, and I have fallen. Hard."
Oren "Ten" Tenning is this crass, fun loving, incorrigible man and a very loyal friend. So when Noel, his best friend, warned him that his sister is off-limits he tried his best to respect that even though he wants her. Caroline on the other hand, has never kept her desire for Ten a secret. She is a tough girl and she is determined to have him. What follows was a sensational romance. I'm not going to tell more about the plot because it's better if you read it without knowing because the way it unfolds was entertaining as hell!
"Do you want me or not?"
"You know I want you. That's the problem. I want you but I can't have you."
"Well, you already have had me… The question is…are you going to keep me?"
The dynamic between Ten and Caroline is everything. They're perfect for each other. They are playful, hot together but at the same they share deep stuff that happened in their lives with each other. The development of their relationship was done so naturally. I fell in love with their love. I believe in them. I feel for them. I was absolutely invested in their story.
"How can I help you through this? What can I do to ease your pain, because I swear to God, I'll do anything."
Absolutely anything.
"Just love me," she whispered. "I do," I promised.
I was LAUGHING SO HARD because they're hilarious. I was GRINNING SO MUCH MY FACE HURTS because of those tender and sweet moments. An example is when they do a movie reference. It was their thing and it's the cutest thing ever!
"You jump, I jump. Right, Rose?"
She really started sobbing then.
"Oh my God. We're about to be sent to airplane jail and you're quoting Titanic?"

I was SWOONING because HOLY COW those dirty talks and sexy scenes were SCORCHING HOT. I was BAWLING MY EYES OUT when I reached the 70% of this book and the tears continued to flow till I get to the epilogue. I'm not kidding. I didn't expect this to be so damn PAINFUL! It's ironic that Ten, the comic relief in the series, has the most emotional twist in his story. I was literally sobbing. I'm not gonna spoil what prompted the tears because it was a major incident. But oh boy was it heartbreaking.
"I love you, Oren. I just…I want you back."

Thankfully, they still got their happily ever after. In fact, I think the epilogue was just PERFECT! It was based years in the future, and it gave us a glimpse to the whole gang together! I love all of these characters! I love their friendship! I love this series! And I can't wait to read more of the Forbidden Men!