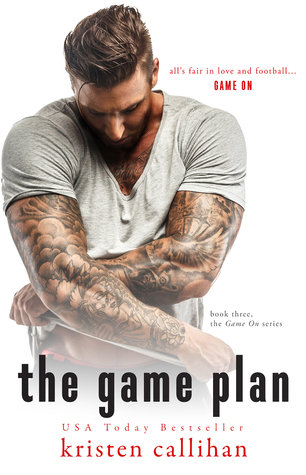 Summary:
A beard-related dare and one hot-as-hell kiss changes everything.
NFL center Ethan Dexter's focus has always been on playing football and little else. Except when it comes to one particular woman. The lovely Fiona Mackenzie might not care about his fame, but she's also never looked at him as anything more than one of her brother-in-law's best friend. That ends now.
Fi doesn't know what to make of Dex. The bearded, tattooed, mountain of man-muscle looks more like a biker than a football player. Rumor has it he's a virgin, but she finds that hard to believe. Because from the moment he decides to turn his quiet intensity on her she's left weak at the knees and aching to see his famous control fully unleashed.
Dex is looking for a forever girl, but they live vastly different lives in separate cities. Fi ought to guard her heart and walk away. But Dex has upped his game and is using all his considerable charm to convince Fi he's her forever man.
Game On.
Review:
**5 "BIG GUY & CHERRY" STARS**
THAT COVER!! Oh Lord help me… it's so SEXY!!

The Game Plan is the third installment in the Game On series and Kristen Callihan has done it again… creating yet another fun, sweet and sexy story with lovable characters! This is how NA books should be!
Ethan Dexter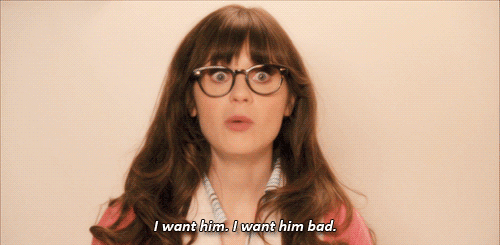 I AM SO IN LOVE WITH THIS TATTOOED BROODY BIG FOOTBALL PLAYER and here are the reasons why:
Protective but not possessive. Quiet but forthright and honest. Relentless but knows how to respect Fiona's decision and limitation. Strong and commanding but sensitive and sweet. Intimidating but charming. Plus, he is not only a talented football player, he can also paint and sing! WOWZA! He is P-E-R-F-E-C-T!!

He is this big, strong steady guy in the group who is always watching over everyone. He is the voice of reason. Really, he is like a big papa bear. He's so IMPOSING but he also has this soft side that is so ENDEARING! I either want to hug him and cuddle the shit out of him or jump him and tear his clothes off!
"So your stance on beards is?" His gaze so strong I feel it in my toes.
And those tattoos and hard muscles… and BEARD! I never thought the LUMBERSEXUAL look is sexy but now call me a fucking CONVERT because HOLY COW HE IS HOT! #FearTheBeard #RevereTheBeard 
Dex is truly an amazing hero that will surely capture the heart of the readers. If there were more men out there like him the world would be a better place. I love reading about a hero with a heart and maturity like his. He is the most beautiful man.
"I want to tuck big, strong, capable Ethan Dexter to my side and protect him from the world."
Fiona is a heroine who had so much growth from the first time we met her. I loved watching her change and her character develop. How she takes control of her mistakes was INSPIRING to watch. She was known to be flaky. Shit gets hard she bails.   I never would have thought someone like Fiona would deserve a guy like Dex, but she did. She was his match and I love what she did for him and vice versa.
She helped him find himself and be free. And he helped her find her dream and place, made her feel loved for the first time.
"I'm no one special, just a girl who tries to do the right thing when she can." My eyes snap open. "You are everything," I protest with a fierce whisper."
And what I loved most about these two characters? THEY'RE SO SENSIBLE! Of course they have a fair share of weakness and flaws at times but Ms. Callinghan DIDN'T allow her characters to act stupid! There were moments that have the potential to cause serious drama but they always talk it out and moved on fairly quickly. They actually try to be reasonable and learn from their mistakes! It's very REFRESHING.
"You are perfect, Cherry. You're my kind of perfect." "You're my kind of perfect too, Ethan Dexter."
Their connection was the best and their immediate spark was something sensual and beautiful! Their sexual tension was unbearable. The slow burn turned in FIRE really fast! It's steamy as hell!
I JUST LOVE LOVE LOVE THEM! So much love, humour and the best kind of friendship! And since I mentioned friendship, I have to say that I absolutely adore Dex, Gray and Drew's bromance! And also with Rolando and Johnson. It's so damn entertaining when they're all together! They're like children, it's so cute and hilarious! But they're more than a team, they're a family. 
"The Red Dog team will always be brothers."

Oh and did I forgot to mention Dex is a VIRGIN? Yep. That sexy and amazing man is a virgin. The way which that storyline was handled was so good! It had a RELEVANT twist. In fact, this story is not only a very SWEET and HOT romance but had a DEPTH on it. There were parts that were thought provoking and very significant today. It had a great message.
"Ethan once told me I'd been searching for my joy. I've found it. Now I need to reclaim it."
The Game Plan is one of the hilarious, heartwarming, beautiful and romantic books I've read in a while. It left me with such a happy heart when I was done with it. Trust me when I say you've never met such a swoon worthy hero like Ethan Dexter. This is a story about true love, friendship, finding your own happy ever after with the most unlikely people and growing and being a better person. I can't recommend this one enough!