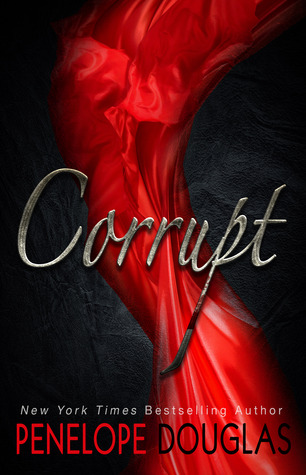 Summary:
Erika
I was told that dreams were our heart's desires. My nightmares, however, became my obsession.
His name is Michael Crist.
My boyfriend's older brother is like that scary movie that you peek through your hand to watch. He is handsome, strong, and completely terrifying. The star of his college's basketball team and now gone pro, he's more concerned with the dirt on his shoe than me.
But I noticed him.
I saw him. I heard him. The things that he did, and the deeds that he hid…For years, I bit my nails, unable to look away.
Now, I've graduated high school and moved on to college, but I haven't stopped watching Michael. He's bad, and the dirt I've seen isn't content to stay in my head anymore.
Because he's finally noticed me.
Michael
Her name is Erika Fane, but everyone calls her Rika.
My brother's girlfriend grew up hanging around my house and is always at our dinner table. She looks down when I enter a room and stills when I am close. I can always feel the fear rolling off of her, and while I haven't had her body, I know that I have her mind. That's all I really want anyway.
Until my brother leaves for the military, and I find Rika alone at college.
In my city.
Unprotected.
The opportunity is too good to be true as well as the timing. Because you see, three years ago she put a few of my high school friends in prison, and now they're out.
We've waited. We've been patient. And now every last one of her nightmares will come true.
Review:
**5  "Own who you are" STARS**
HOLY SHIT!! THIS BOOK!!! IM STILL TRYING TO WRAP MY HEAD AROUND IT BUT OH MY GAAWWD!!
I can't even put into words how much this book messed me up.
This story is definitely not for the faint of heart…
Um kinda? I don't know this is a different league than any other dark books I've ever read!
It was twisted, it was intense and really disturbing sometimes and I LOVED EVERY SECOND OF IT!!!

Yep. I am a self-proclaimed dark romance junkie and this book is definitely that but so much more. I know some people may not liked this one but it is what it is. It's a DARK read people, not heart and flowers romance. Leave your boundaries at the door. This genre isn't full of rainbows or ponies but betrayal, revenge and hunger.
And I also would like to say that I am a Penelope Douglas fan. I loved her Fall Away series and now this book proved that she is diverse. She can write a fantastic new adult romance and immediately switch it up to this fucked up goodness! And I am in awe of her guts to write this book. It is completely EXCEPTIONAL! Is it wrong that I love her depravity so damn much? Lol. I guess you want what you want and as what Michael would say… own it.
Corrupt is an amazing dark suspense-thriller read! I would be so totally down for it if this book becomes a movie! The plot was bloody BRILLIANT and it was so well-written! With Penelope's amazing and wickedly evil twisty ways, she had you gasping at some parts but couldn't help but entranced by what was happening in the story line. For the life of me, I could not put this book down!!
I was on the edge of my seat with every turn! It took me down a edgy, suspenseful, fucked up journey but I had to know how everything will turn out. It was one of those books that can't be properly reviewed because you need to read this book and experience everything from its gripping, intense, and twisted nature. So I'm not gonna go into details about how the story goes down, so the only way to know…is for you to be corrupted and read Corrupt!
But I have to talk about the characters because WOW.
Meet THE FOUR HORSEMEN:
Michael Crist, son of a real estate developer.
Kai Mori, son of an influential socialite banker.
William Grayson III, grandson of Senator Grayson.
Damon Torrance, son of a media mogul.
THEY ARE  ELUSIVE, ALLURING, CAPTIVATING AND DANGEROUS. FORMIDABLE YET CHARISMATIC. 
The people of Thunder's Bay worshiped them. They wreak mischief and havoc. Everyone wants to be with them, to know about them, and just enthralled by them and those who do not approve cannot stop them.  Their dynamic and the mystery around these four were so damn intriguing and powerful! *chills*
Erika "Rika" Fane, heiress to a jewelry empire.
SWEET. CURIOUS. BRAVE. STRONG. SMART.
She felt restricted and caged by her family and friends. She wants the sense of freedom, chaos, passion and she wants Michael Crist, the brother of the guy she was pushed to be with by her family. She's in love with him since they were kids but Michael treats her like she doesn't exist. But she is tired of feeling scared and ignored. Now, she decided to get what she wants and live her life not according to anyone's rule.
And in one DEVIL'S NIGHT, the horsemen and Rika's lives become interwoven…
"Curious little Erika Fane wanted to play with the boys, so we indulged her, and she betrayed us."
The game started. And now the Horsemen are out to make Rika pay but she wouldn't go down without a fight.
"Run all you want, Little Monster," he said, sounding like a threat. "We're faster…"
The pranks, the masks, the Horsemen's ways to terrorize Rika for their vendetta made my mind go crazy, my heart to jump out of my chest, my stomach to churn and my body to burn up!!!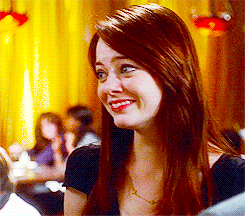 All the characters are unpredictable and enthralling which is perfect for the mysterious and a suspenseful plot. However, I have to say that there were moments I wanted to punch the Four Horsemen but even if they're sinister, they also exited me. Michael Crist, the male lead, drew me in like a month to a flame. But some of the things he did and say made me angry. At the end, I wanted him to do more to earn Erika's forgiveness but then again Ms. Penelope just made it sure he stays true to his characters so I can't fault that. I understood why most of the characters actions were required and played a vital part in the story. 
"Promise you'll never say no to me. Promise you'll never keep yourself from me."

She grabbed my bottom lip between her teeth, sucking and kissing.

"I'll never say no," she answered but then added with a smile in her voice, "as long as you keep me screaming yes."
Oh and let's not forget that this book was SINFULLY HOT! I think it nearly set my kindle on fire! Seriously, this woman has a talent for writing a very palpable and steamy sex scenes! There's a particular scene (which includes Kai, Michael and Erika) that I felt like I was about to combust when reading it because HOT DAMN it was scorching!!

Maybe the reason I loved this book so much is that I actually love being scared. I am a fan of horror/thriller movies and books. And when you add some steamy factor? Heck, SIGN ME UP!!
So yes, Corrupt is definitely gonna make my list of one my favorite dark romance books. This book made me squirmed and yet I couldn't stop reading this spellbinding read.  I loved Penelope's writing and storytelling. She has a bewitching way of compelling and pulling her readers into the book. Every pain, darkness, hatred, anger, forgiveness and love was felt throughout this book. All there is left to say is for you to take a chance and go read this book now!!
Oh and one last thing…
Dear Ms. Penelope, I hope Will and Kai will have their own books soon. Please, please, please!
Love, Rheeza.