New month, new books! Do you also have trouble keeping up with when which book comes out? We know the feeling.. That's why we will post an overview every month of the books that come out in that month. Which book are you most excited for this month? 
Dec 1st

Oblivion (Lux #1.5) by Jennifer Armentrout
Experience the epic love story of OBSIDIAN as told by its hero, Daemon Black…
I knew the moment Katy Swartz moved in next door, there was going to be trouble. Lots of it.
And trouble's the last thing I need, since I'm not exactly from around here. My people arrived on Earth from Lux, a planet thirteen billion light years away. Plus, if there's on(read more)
All We Left Behind by Ingrid Sundberg
When Marion Taylor, the shy bookworm, meets sexy soccer captain Kurt Medford at a party, what seems like a sure thing quickly turns into a total mess. One moment they're alone in the middle of a lake, igniting sparks of electricity.
The next, they're on dry land, pretending they've never met. But rather than the end, that night is the beginning of something real, terrifying, and completely unforgettable for them both (read more).
Blood Kiss (Black Dagger Legacy #1) by J.R. Ward

Paradise, blooded daughter of the king's First Advisor, is ready to break free from the restrictive life of an aristocratic female. Her strategy? Join the Black Dagger Brotherhood's training center program and learn to fight for herself, think for herself…be herself. It's a good plan, until everything goes wrong. The schooling is unfathomably difficult, the other recruits feel more like enemies than allies, and it's very clear that the Brother in charge, Butch O'Neal, a.k.a. the Dhestroyer, is having serious problems in his own life. (read more)
Misconduct by Penelope Douglas
Former tennis player Easton Bradbury is trying to be the best teacher she can be, trying to reach her bored students and trying to forget her past. What brought her to this stage in her life isn't important. She can't let it be. But now one parent-teacher meeting may be her undoing…
Meeting Tyler Marek for the first time makes it easy for Easton to see why his son is having trouble in school. The man knows how to manage businesses and wealth, not a tee(read more)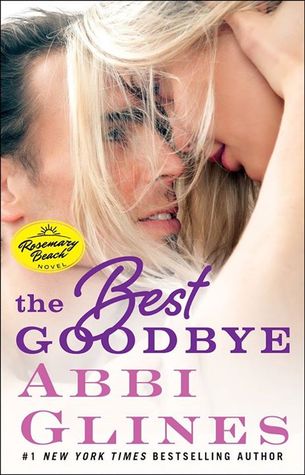 The Best Goodbye (Rosemary Beach #13) by Abbi Glines
The look on Rose's face had screamed that she was hiding something. Hell, she'd practically run away from me. There was something to that. I knew there was…
After ten years in the employ of a mysterious crime boss, River "Captain" Kipling is ready to leave his sordid past—and his cover occupation as an upscale restaurateur—behind hi(read more)
Dec 8th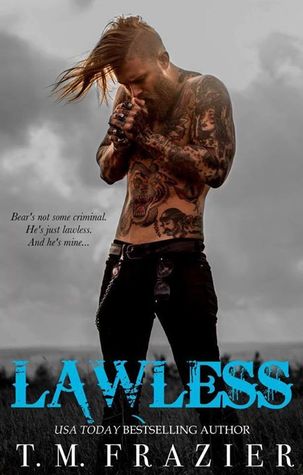 Lawless (King #3) by T.M. Frazier
Thia is prim and proper.
Bear is leather and lawless.
It will never work between them.
It's a lie they almost believe…(read more).
Dec 22th
See How They Run (Embassy Row #2) by Ally Carter
Grace's past has come back to hunt her . . . and if she doesn't stop it, Grace isn't the only one who will get hurt. Because on Embassy Row, the countries of the world stand like dominoes, and one wrong move can make them all fall down.
The twists get twistier and the turns get even more shocking in the second thrilling installment of Embassy Row (read more).
Dec 23rd
The Storm (Storm #3.5) by Samantha Towle
STORM (noun)—a turbulent disturbance; a disruption or dispute.
Jake Wethers's life is perfect. He's married to the woman he's always loved, and they have three beautiful children. The Mighty Storm is still going strong, and his record label is thriving.
Jake has everything—a life he thought he would never have and one that he didn't think he deserved.
Not so long ago, Jake's(read more).
Dec 29th
What's Broken Between Us by Alexis Brass
A year and a half ago, Amanda Tart's brother got behind the wheel drunk and killed his best friend. Today, he's coming home from prison.
Amanda's been the one living with the fallout, made worse by her brother's recent unapologetic TV interview. People think he's a monster. Still, she loves him. It's her dark secret, until she starts getting close to Henry again–whose sister is paralyzed from the accident (read more).