Summary:
I knew the moment Katy Swartz moved in next door, there was going to be trouble. Lots of it.
And trouble's the last thing I need, since I'm not exactly from around here. My people arrived on Earth from Lux, a planet thirteen billion light years away. Plus, if there's one thing I know, it's that humans can't be trusted. We scare them. We can do things they only dream about, and honestly, we make them look weak as hell. 'Cuz they are.
But Kat is getting to me in ways no one else has, and I can't stop myself from wanting her—or wanting to use my powers to protect her. She makes me weak, and I'm the strongest of our kind, tasked with protecting us all. So this one simple girl…she can mean the end for us. Because the Luxen have an even bigger enemy—the Arum, and I need to stay on my game.
Falling for Katy—a human—won't just place her in danger. It could get us all killed, and that's one thing I'll never let happen…
Review:
Hi! Rheeza here! If you also love the Lux series, you probably know how much this latest installment all done in the awesome point of view of Daemon Black, means to me. The very fact that Jennifer Armentrout gave this for us is beyond amazing!!
And let me tell you, fans of this series, heck, fans of Daemon, do NOT want to miss out on this. And for those who haven't read it yet, WTH DO IT NOW! However, i think you could still enjoy this one too but it's more advisable if you start with Obsidian.
Oblivion has 1005 freaking pages and I soaked up every single one of it. It includes the first three books (Obsidian, Onyx, and Opal) in Daemon's POV. Honestly, this is a dream come true because there were countless times I wished I knew what was going through Daemon's head when I was reading those previous books and now I know…..and it only solidified my love for this series.
I think my favorite thing about this companion novel, besides Daemon Black obviously, is that it's not a typical retelling of the story because somehow daemon's perspective brought a different feel to it. Being in his head is so entertaining, his "voice" is charming and engrossing, and his emotions are intense. There's no denying the amusement, love, lust and longing I felt while reading it.
I didn't get bored even though the majority of it are scenes from Daemon's POV that we've already witnessed or his thoughts before or after a pivotal moment, with a couple of "new" scenes sprinkled in. I devoured it! Ms. Armentrout provided insights on her, and in a way, Daemon's thought process, why she chose to go in a certain direction of the story, and Daemon's complexities.
With this book, I realized that Daemon was really a jerk in Obsidian. However, I understand his struggle to fight his growing attraction to Katy for the sake of everyone's safety. He is a protector. That's the best way to describe him. He feels responsible for his family and his kind, the Luxen and being around a human is a risk he doesn't like to take. The push-and-pull becomes frustrating but only because I want them to be together so bad! Furthermore, I didn't realized how hard Katy was on him in Onyx. I feel so sorry for Daemon but I guess he sort of deserved it after acting like the biggest alien douche in Obsidian. It also showed more depth to Daemon's character. Yes, he's snarky and sarcastic but he's also so selflessly protective, sweet, thoughtful and so in love with Katy! That is what this book really set into, he cares so much for Katy! I swear to god that boy thinks of Katy's well-being 24/7! haha!
I would burn down the whole universe for her if I had to. I would do anything to keep her safe. Kill. Heal. Die. Anything. Because she was my everything.
And for those who've read Opal, you know how it ends right? Yup imagine reading THAT SCENE in Daemon's POV! It hurts like hell! I legit cried! Yes, I'm emotional I'm sorry I just luuuuv them so much and Daemon's genuine love and heartbreak broke my fragile heart too!
Please stay with me. I need you, and I can't lose you. Not now. Not ever.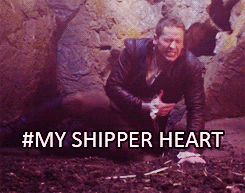 But now, I have to mention how much I love Katy! She's one of my favorite heroine! Besides the fact that she's a hybrid and has a very hot alien boyfriend, her character is so RELATABLE! She's a bookworm and book blogger, and I swear her reactions/thoughts about it is so AUTHENTIC I'm like "same girl, same" with a big grin on my face. She's also very sarcastic but sweet, funny, feisty, smart, strong and kind-hearted.
I just adore both of them. They're are my favorite YA couple, my OTP.
Their banters are so AMUSING and CUTE, their connection is PALPABLE, their love is so STRONG and their chemistry is SEXY.  Actually, this book borders on New Adult while still being mostly Young Adult. It's not completely NA though, for me it's just the perfect amount. So for young readers out there, don't be persuaded not to try it out because this is an awesome paranormal series!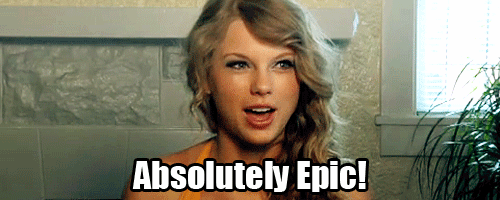 Overall, I just really enjoyed it. I have so many quotes highlighted and I want to put them all in this review but I can't *sigh*. It's so good! I loved the story, the action, the characters… I loved everything! In fact,  reading this made me want to re-read the entire series or at least the next two books, Origin and Opposition (which I did btw). You know for the hundredth time…
---