Summary:
When Emily Wayborn goes home to visit her mom while on hiatus from her hit TV show, she receives a voicemail from her former best friend, Amber. Though the two were once notorious party girls, they haven't spoken in years. Although the message might sound benign to anyone else, Amber uses a safe word that Emily recognizes, a word they always used to get out of sticky situations during their wild days. And what's more chilling than the voicemail: it turns out that Amber has gone missing.
Determined to track down her friend, Emily follows a chain of clues that lead her to the enigmatic billionaire Reeve Sallis, a hotelier known for his shady dealings and play boy reputation. Now, in order to find Amber, Emily must seduce Reeve to learn his secrets and discover the whereabouts of her friend. But as she finds herself more entangled with him, she finds she's drawn to Reeve for more than just his connection to Amber, despite her growing fear that he may be the enemy. When she's forced to choose where her loyalty lies, how will she decide between saving Amber and saving her heart?
Review:
**5 BRILLIANT STARS**
WOW! What an incredible, INTRIGUING read this turned out to be! The twists, the turns, the secrecy, and every single part of this book blew my mind! It has the perfect blend of mystery, suspense and erotica that kept me on my toes and glued to my kindle. I couldn't put it down! And when I got to the ending? Let's just say I'm ready to do a sacrificial ritual so that I can have the second book now. 
…I'd set out to capture him and instead he'd captured me.
Emily Wayborn is determined to find her missing best friend, Amber. So when the clues lead to the infamous billionaire Reese Sallis, she was willing to seduce him to uncover the truth. What she wasn't expecting is to feel an all-consuming connection with the man as they get closer together. Can she continue her mission to save Amber when she couldn't fight her growing attraction to the man that might be responsible for everything?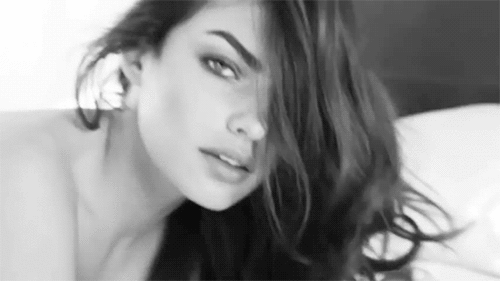 I loved that though this is an erotica, the sex does not drive the story. Don't get me wrong, Emily and Reese's chemistry is off the charts HOT. Their connection is intense and palpable.  What I meant is that the story drives itself. That is when you know you have a winner. The plot is intriguing and as it progress it becomes more and more riveting. Throughout the book, clues were found, past revealed but just when you thought you had it all figured it out… BAM… some twist will hit you right in the face. It's actually pretty brilliant. A provocative and captivating hero and heroine with an passionate romance is just an added albeit important bonus that made it an amazing story.
"What do you want?."
"Whatever you let me have of you."
"What if it's everything?
"Then I'll take everything."
First Touch is well written and executed story with a mind blowing ending. So what are you waiting for? Go pick this book up! Keep reading Emily and Reese's story. You won't regret it. I promise.
This was our first surrender. First embrace. First kiss. First touch.

————————————————–