New month, new books! Do you also have trouble keeping up with when which book comes out? We know the feeling.. That's why we will post an overview every month of the books that come out in that month. Which book are you most excited for this month? 
February 1st
Yellow by Megan Jacobson
If fourteen-year-old Kirra is having a mid-life crisis now, then it doesn't bode well for her life expectancy. Her so-called friends bully her, whatever semblance of a mother she had has been drowned at the bottom of a gin bottle ever since her dad left them for another woman, and now a teenage ghost is speaking to her through a broken phone booth. (more)
February 2nd
Stars Above (The Lunar Chronicles 0.5, 0.6, 1.5, 3.1, 3.6) by Marissa Meyer
The universe of the Lunar Chronicles holds stories—and secrets—that are wondrous, vicious, and romantic. How did Cinder first arrive in New Beijing? How did the brooding soldier Wolf transform from young man to killer? When did Princess Winter and the palace guard Jacin realize their destinies (more)?
Revenge and the Wild by Michelle Modesto
The two-bit town of Rogue City is a lawless place, full of dark magic and saloon brawls, monsters and six-shooters. But it's perfect for seventeen-year-old Westie, the notorious adopted daughter of local inventor Nigel Butler (more).
How Hard Can Love Be? (Normal #2) by Holly Bourne
All Amber wants is a little bit of love. Her mum has never been the caring type, even before she moved to California, got remarried and had a personality transplant. But Amber's hoping that spending the summer with her can change all that. (more)
Wicked Sexy Liar (Wild Seasons #4) by Christina Lauren
London Hughes is very content to surf daily, tend bar, hang out with her group of friends, and slowly orient herself in the years after college. Everything's going great and according to the non-plan.
But when a wave knocks her for a loop one morning, then Luke Sutter's flirtatious smile knocks her for another that evening, she veers slightly off course…and into his path. (more)
I Wish You Were Mine (Oxford #2) by Lauren Layne
A year ago, Jackson Burke was married to the love of his life and playing quarterback for the Texas Redhawks. Now he's retired, courtesy of the car accident that ruined his career—and single, after a nasty scandal torpedoed his marriage. Just as he's starting to get used to his new life as a health and fitness columnist for Oxford magazine, his unpredictable ex shows up on his doorstep in Manhattan. (more)
He Will be My Ruin by K.A. Tucker
Twenty-eight-year-old Maggie Sparkes arrives in New York City to pack up what's left of her best friend's belongings after a suicide that has left everyone stunned. The police have deemed the evidence conclusive: Celine got into bed, downed a bottle of Xanax and a handle of Maker's Mark, and never woke up. But when Maggie discovers secrets in the childhood lock box hidden in Celine's apartment, she begins asking questions. (more)
February 9th
Glass Sword (Red Queen #2) by Victoria Aveyard
Mare Barrow's blood is red—the color of common folk—but her Silver ability, the power to control lightning, has turned her into a weapon that the royal court tries to control. The crown calls her an impossibility, a fake, but as she makes her escape from Maven, the prince—the friend—who betrayed her, Mare uncovers something startling: she is not the only one of her kind (more).
Blackhearts by Nicole Castroman
Blackbeard the pirate was known for striking fear in the hearts of the bravest of sailors. But once he was just a young man who dreamed of leaving his rigid life behind to chase adventure in faraway lands. Nothing could stop him—until he met the one girl who would change everything (more).
February 11th
Jockblocked (Gridiron #2) by Jen Frederick
College junior Lucy Washington abides by one rule—avoid risk at all costs. She's cautious in every aspect of her life, from her health, to her mock trial team, to the boring guys she dates. When a brash, gorgeous jock walks into the campus coffeeshop and turns his flirt on, Lucy is stunned by the force of attraction. For the first time ever, she's willing to step out of her comfort zone, but can she really trust the guy who's determined to sweep her off her feet? (more)
February 16th
The Word for Yes by Claire Needell
After their parents' divorce, Jan, Erika, and Melanie have to get used to the new world order: a father who's moved to another continent and a mother who throws herself into moving on. Jan, off at her first semester of college, has plenty to worry about, including an outspoken roommate who's kind of "out there" and an increasingly depressed and troubled long-distance boyfriend. (more)
Riders by Veronica Rossi
For eighteen-year-old Gideon Blake, nothing but death can keep him from achieving his goal of becoming a U.S. Army Ranger. As it turns out, it does.
Recovering from the accident that most definitely killed him, Gideon finds himself with strange new powers and a
bizarre cuff he can't remove (more).
February 23rd
 A Gathering of Shadows (A Darker Shade of Magic #2) by V.E. Schwab
Four months have passed since the shadow stone fell into Kell's possession. Four months since his path crossed with Delilah Bard. Four months since Rhy was wounded and the Dane twins fell, and the stone was cast with Holland's dying body through the rift, and into Black London. (more)
Hidden Bodies (You #2) by Caroline Kepnes
Charmingly murderous anti-hero Joe Goldberg continues his twisted quest for the perfect love in this thrilling follow-up to the "deeply dark yet mesmerizing" You. When Joe follows the woman he wants to marry to the West Coast, he never imagines that his obsession will lead him to such tragedy. (more)
Kill The Boy Band by Goldy Moldavsky
From debut author Goldy Moldavsky, the story of four superfan friends whose devotion to their favorite boy band has darkly comical and murderous results.
Okay, so just know from the start that it wasn't supposed to go like this. All we wanted was to get near The Ruperts, our favorite boy band (more).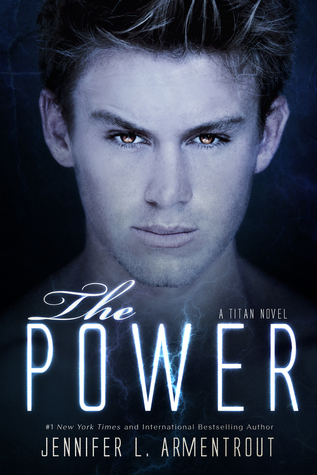 The Power by Jennifer L. Armentrout
With any great change, there is always strife, and the Covenant University has become the frontline between pure-bloods who want the Breed Order reinstated and the half-bloods who want the right to control their own destinies.
Fate has other plans (more).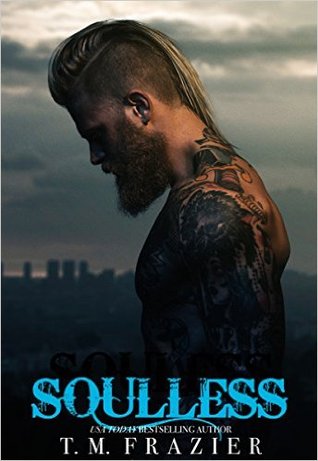 Soulless by T.M. Frazier
The finale to Bear and Thia's epic love story (more).