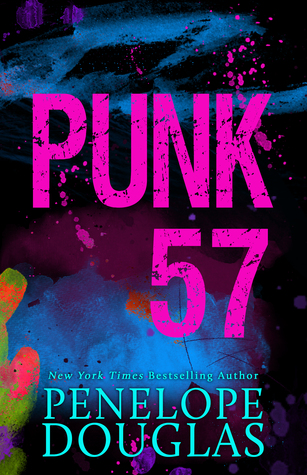 Summary:
"We were perfect together. Until we met."
Misha
I can't help but smile at the words in her letter. She misses me.
In fifth grade, my teacher set us up with pen pals from a different school. Thinking I was a girl, with a name like Misha, the other teacher paired me up with her student, Ryen. My teacher, believing Ryen was a boy like me, agreed.
It didn't take long for us to figure out the mistake. And in no time at all, we were arguing about everything. The best take-out pizza. Android vs. iPhone. Whether or not Eminem is the greatest rapper ever…
And that was the start. For the next seven years, it was us.
Her letters are always on black paper with silver writing. Sometimes there's one a week or three in a day, but I need them. She's the only one who keeps me on track, talks me down, and accepts everything I am.
We only had three rules. No social media, no phone numbers, no pictures. We had a good thing going. Why ruin it?
Until I run across a photo of a girl online. Name's Ryen, loves Gallo's pizza, and worships her iPhone. What are the chances?
F*ck it. I need to meet her.
I just don't expect to hate what I find.
Ryen
He hasn't written in three months. Something's wrong. Did he die? Get arrested? Knowing Misha, neither would be a stretch.
Without him around, I'm going crazy. I need to know someone is listening. It's my own fault. I should've gotten his number or picture or something.
He could be gone forever.
Or right under my nose, and I wouldn't even know it.
Review:
AN ARDENT AND SCORCHING ROMANCE NOVEL WITH A DEEP, RELATABLE AND IMPORTANT MESSAGE. 
Penelope Douglas delivers a poignant story about life, love, family and friendship, infused with her signature angst, wit and steam. I am a fan of the author's previous works but I admit I was surprised by how much this book affected me. Punk 57 was so much more than the typical romance novel I expected. It's a story that will urge you to self-reflect, analyze and strongly empathize with the characters' journey. It's like I suddenly became a philosopher myself when I finished and thought about it. Don't lie! You'd probably had that moment in your reading experience too. 😉 It's the best kind. It's like you've discovered something exceptional that moved you while everyone is oblivious. Anyway, I digress. lol sorry. Let's move on…
Now I have to talk about the author's note at the end which I think is very important.
"We romance readers can be very hard on our heroines. We often see ourselves in those roles and compare their decisions to the decisions we would've made instead. We tend to judge them more harshly than we do the heroes, because we hold them to the same expectation we hold ourselves. This is why many heroines are often innocent, timid, and kind with good hearts. Seeing those women find their power is a fun journey. They're easy to love.

Ryen, on the other hand, was not."
Writing Ryen the way she is was a bold move. She is not a likeable heroine. She is complex. She makes mistakes. She is learning. In short, she is real. If you set aside your judgment and truly reflect you'll see that there is a Ryen in every one of us. The need for recognition and belongingness is human nature. Some rebelled against it. Some wore a mask or even changed themselves just to gain acceptance from others. There are times people gravitate to cruelty to mask how we really feel and think because of that fear of being vulnerable, rejected or mocked. Then there are some who had learned that to find where you belong, you have to love and accept yourself first. It is not easy. It is something that we had to go through and discover. These concepts of human nature were the core of this book and it was done brilliantly if I say so myself.
"Don't you get it yet? You don't have to be afraid or embarrassed. No one does you better that you. You can't be replaced. Not everyone will see that, but only you need to."
Penelope Douglas offers the perspective of flawed characters. The journey to self-discovery and growth is not pretty. This book showed that. It was not perfect but it was honest. I don't know how else to explain it. Bold, genuine, passionate and somewhat subtle are some words to describe the book. It also doesn't hurt that the connection between the hero and heroine are explosive, steamy and heartfelt. Oh and I also enjoyed the understated mystery. Overall, Punk 57 is an INSIGHTFUL, HOT, ADDICTIVE AND AMAZING read!
So what more can I say? Just read the damn book!
---